The head of the company that runs New Generation School talks about how a team with a strong corporate background brings innovation to the private school education market.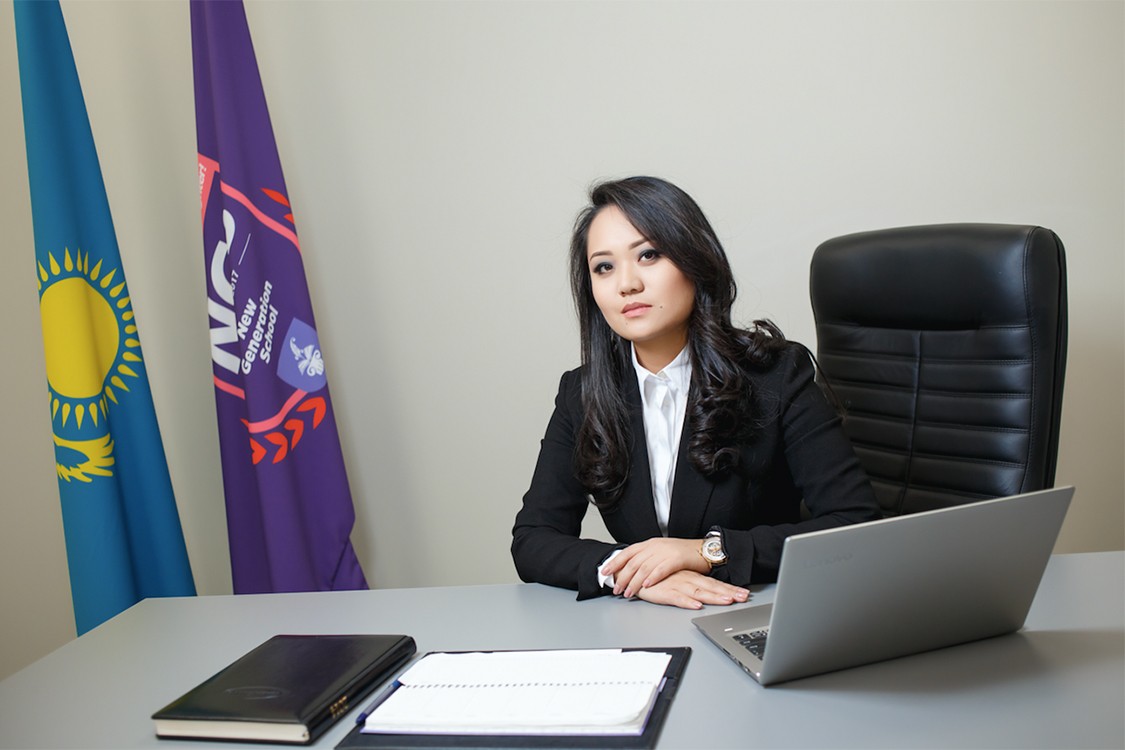 — Tell us about yourself, what did you personally do before creating and managing the school?
— Before the NGS project, I got a huge professional experience in one of the largest Kazakhstani companies working in the mining sector.
The areas of work were so extensive that as a financier I had to deal with projects not only in the field of Finance and Economics, but also in the supply and outsourcing of various business processes.
Working with business processes was built in the form of project management. It was there that I encountered various production tasks, ranging from the restoration of oversized tires to the production of xanthogenate (the name of salts and esters of xanthogenic acids-approx.author's).
When the idea of creating a New Generation of NGS Schools was born — it was another professional challenge for me to create a turnkey project where you need to fully explore the problems in the field of education, the market, the specifics and implement the idea, according to specific plans and deadlines.

— You planned to recruit 350 children in the first year, as far as I know, now 600 people are going to the first year and there is still a "live queue". What is the reason for this excitement?
— First of all, of course, this is due to the lack of schools in General, both private and public, so the market itself is so large.
But if we ask the question "Why the hype has developed around NGS", we associate it with a radically different approach to the management of a private school.
We train not only children of the new generation, but also cooperate with parents of the new generation. Parents of our students are not only modern, but also educated, so they first of all understand the goals of implementing a management structure that is different from the structures of local private schools.

Parents are used to the fact that the school is managed by classical management (the Director and his deputies), whose activities and experience are only in the field of education. We believe that today this is ineffective not only in terms of strategic goals, but also in the educational process.
— Like what?
— For example, the usual classic management-the Director and his deputies are often focused on solving everyday issues: whether there is water in the dispensers, whether there is toilet paper, how food is organized, and so on. And they have a residual principle of the educational sphere itself.
This is why we have divided the management structure into 2 parts: the Management company and the Educational unit. In this format, the management company took over all operational issues: personnel policy, conceptual solutions, procurement, logistics, security, financial reporting, and many other things.
Thus, the Educational unit is only concerned with education for the implementation of creative and academic issues.
And of course, the fact that the demand for our school in the first year exceeded our plans by 2 times is an indicator of the work of a close — knit team that has been working non-stop seven days a week and 18 hours a day for the past year.
— Now more and more people who used to work in the corporate sector are thinking about moving to the education sector. What do you think are the pros and cons of this trend?
— Indeed, such a trend now exists. To be honest, I myself never thought about the fact that I would be associated with education.
It has always seemed to me that the corporate sector of large companies is considered the most promising in terms of career development for young and ambitious people. But during the implementation of the NGS project, we met with guys who graduate from top Universities in Kazakhstan and abroad, have experience in multinational companies, but at some point devote themselves to the educational sector, although it is no secret that the level of wages in education, especially in school, does not correspond to their background.
This surprises me and I feel a sense of joy and pride that the new generation of specialists think more globally than the level of individual benefits and interests.
I am very proud that the management of the NGS management company has specialists who have up to 15 years of experience in such leading companies as Delloitte, JTI, Hsi, CAEC, KazMunayGas and others.
This is an example of people leaving the corporate sector for education, despite the fact that they will receive much lower wages. They are just eager to use their experience in becoming an education for a new generation.
— Everyone who comes to your school, clearly, remains amazed by the quality of infrastructure. This is a completely new phenomenon and we are very happy that schools are emerging in Kazakhstan where the quality of infrastructure is not superior, but certainly not inferior to the best international standards. Tell us what is inside this infrastructure?
— The school is located on the territory of 2 hectares. We have built 13.5 thousand m2 of school infrastructure using only high-quality materials.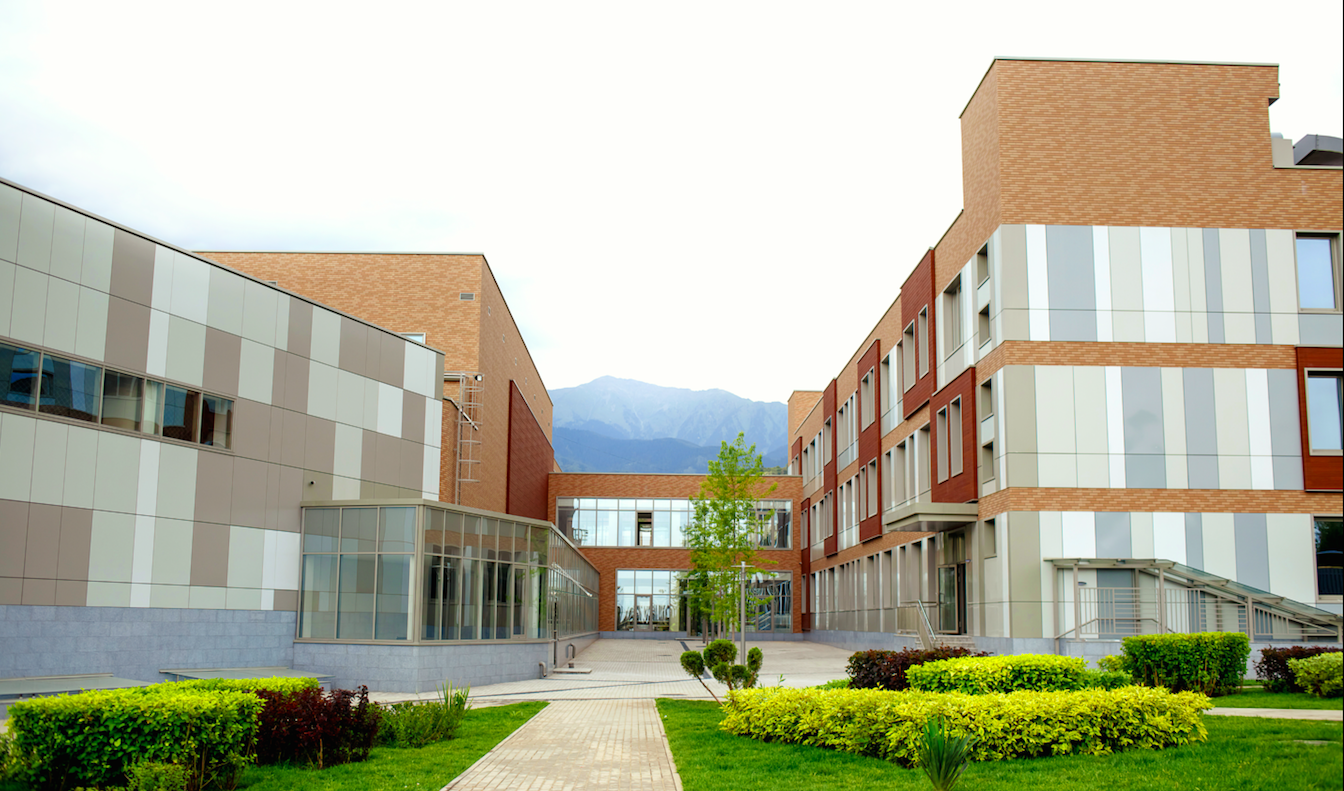 The use of glass in various versions gave us maximum light.
We created alleys for walking, playgrounds and lawns for outdoor activities, that is, we tried to use every available piece of space in a functional and cozy way.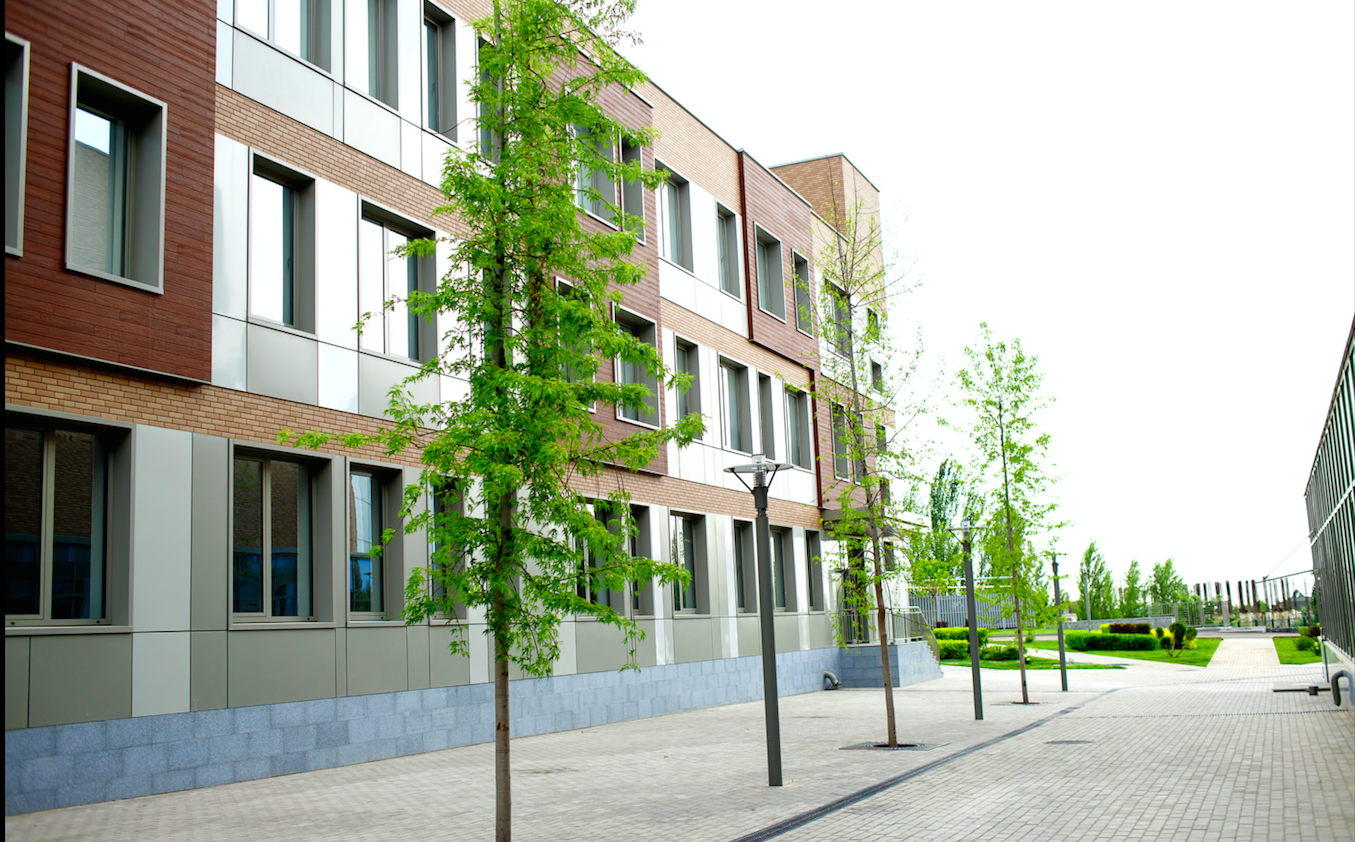 6 sports grounds — an outdoor tennis court with bleachers, a mini football field surrounded by a huge lawn area where you can spread blankets and cheer for your classmates, an indoor universal sports hall, a 25-meter swimming pool, a martial arts hall, a hall of choreography and rhythmoplasty.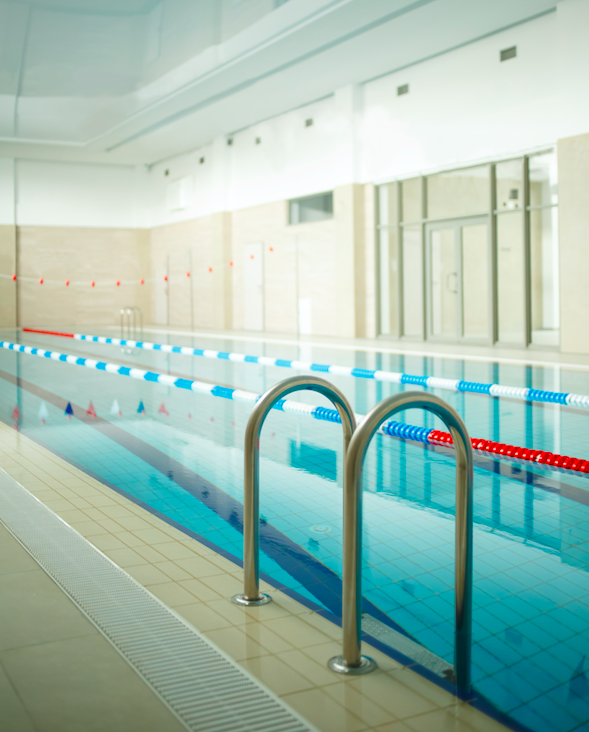 Our huge recreation areas are equipped with poufs, bags and sofas where children can relax and socialize. We have made it so that school, as the main place where children stay, where they spend up to 12 hours a day, can motivate them to success and new achievements.
The most interesting project inside NGS is the branding of the walls, which is called "Grow Up with NGS" with a navigation system. It is not by chance that we chose this name, it has a deep meaning.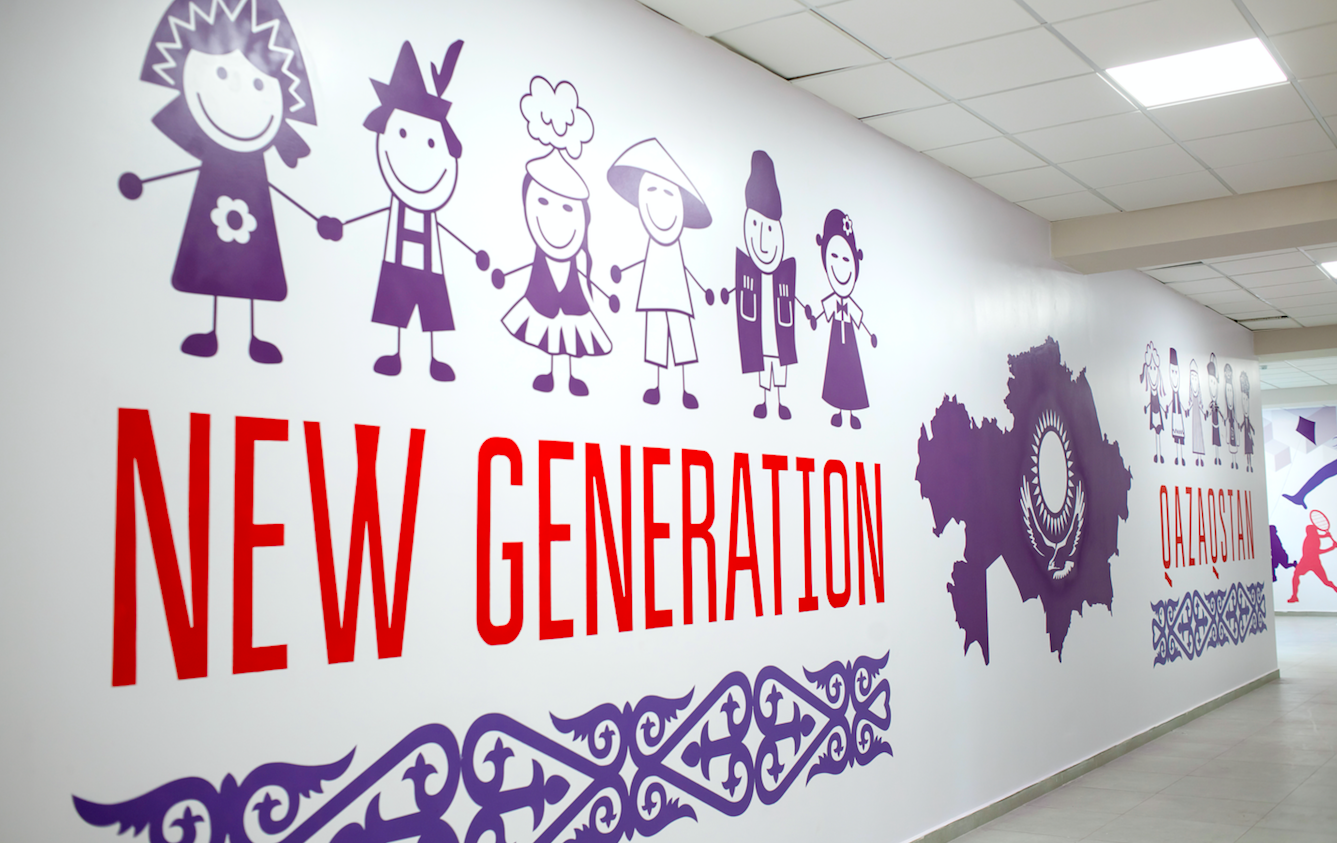 Not only the children and the team will grow together with NGS, but the new generation school itself will grow.
Every minor touch is thought out by the entire team: whether it's a chalkboard, personal lockers, or the necessary inventory in each office.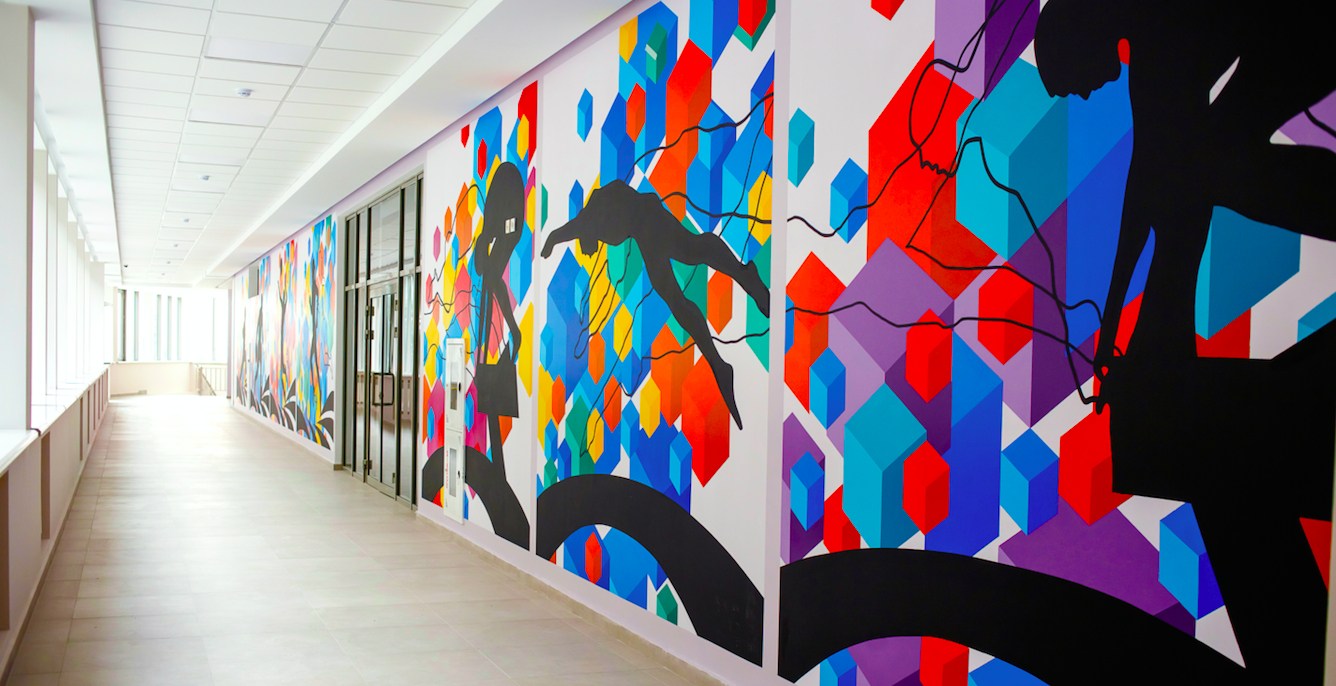 In fact, it is very difficult to describe everything that is created inside the territory and buildings, the opportunities that our infrastructure provides are many, so we will be open to other schools in order to use our sites for various competitions, events and conferences.
— Why do not all schools give space for communication and recreation?
— Private schools are often limited by space, buildings are former converted offices. There is no space, because schools maximize the use of space for classes that generate revenue. In public schools, where huge spaces in the form of corridors are empty, there is also no place to sit, because the state budget does not provide for such expenses.
In our school, recreation and recreation areas take up almost 40% of our infrastructure and we want teachers and students to use them for informal lessons as well.
If the weather is good outside, the teachers can gather everyone on the lawn and hold a lesson "on blankets". We only welcome a non-standard approach to training.

— Passing through the school, I noticed a very large server room. Do you plan to implement and use technology in your approaches?
— I will open the curtain on what we are currently working on. In every school, there are times when teachers have conversations with parents, but often such conversations are not supported by data, analysis and are based on the subjective conclusions of the teacher.
In the corporate world, promotions or demotions are based on a human capital management system, not the opinion of one person. And now in HR there are revolutionary approaches to identifying the abilities of employees based on understanding what kind of person is in front of you, what kind of natural data, strong abilities and motivations they have.
We want to implement such a system of assessment of abilities and analysis of the historical track record, so that we can then focus on the correct professional orientation of our students.
For example, physics is a broad field, and you can become a math teacher, an engineer at NASA, or a stockbroker. You need to understand what abilities in the same mathematics contribute to the choice of a particular profession. But this decision is not based on opinions or assumptions, but on the analysis of big data that we can process and evaluate correctly.

— Many people believe that opening a school today is a process similar to"entering Golgotha". Share your experience of this path... what are the main problems you saw that connect any actions as" nodes"?
— Indeed, this comparison very accurately describes the procedure for opening schools. As our colleague in the workshop Zhanat Rahmani said in an interview for the Association: "it is impossible to Open a private school", NGS has shown by its example that the impossible does not happen. However, we agree that the opening procedure is not easy, there are legal requirements that do not correspond to modern trends in the field of equipment, there are inconsistencies between laws, there is a bureaucracy that affects the duration of the project and consequently increases the company's costs. You can actually write a whole book about how we opened the school (laughs-approx.author's).
— Do you think that investors, international and Kazakhstani, are ready to invest in schools and not only in Almaty?
— There is definitely a willingness and interest to invest, but until favorable conditions are created at all levels of government structures, all this will remain only at the level of words.
For example, not a small weight of capital investment by investors is accounted for the purchase of land plots, related taxes and the laying of communications to the object. It is in this part that the government can help interested investors reduce project costs. In turn, this will affect the affordability of the cost for a wider range of parents.
For example, The presidential decree "on amendments and additions to certain legislative acts of the Republic of Kazakhstan on expanding the academic and managerial independence of higher education institutions" was recently signed, and as far as we know, such changes will soon affect the private sector of secondary education.
This step will also speed up the process of implementing various concepts and alternative teaching methods in private schools, since balancing the standard requirements of the MES and the strategic development of a particular school will not bring results in the short term.
Independence in the private education market will be a big plus for opening schools.

— The amount of investment in the school is at least 10 million dollars, tell us what is your approach to the issue of its payback? Should private schools be another business, or is there a different view from the point of view of management?
— Taking into account the investment in the NGS project, we entered the market with a fairly sparing cost of annual training, so the payback period of the project is long-term.
We put high-quality education at the forefront, and allocate funds for self - realization and training of personnel, study and research of advanced techniques, writing our own CRM systems and analytical platforms.
However, the word "investing" implies investment in order to make a profit. Profitability in the field of education is not inferior to other areas, so we are confident that with proper management, it is possible to give a quality product, without putting "earn at any cost" at the forefront.
When implementing a new process, we first look at how much it is necessary for the student, what effect he will get, and then "what profit it will bring".
These values and the approach of the management team are shared by our investment company, so we feel comfortable in terms of how we work: efficiently, long-term and with care for children.
— There is a lot of discussion about the type, quality and directions of schools that children need for a confident future. Do you have your own hypothesis of the answer to this concern of parents?
— Discussions take a serious turn, because parents often see the future of their children in completely different ways. The only thing I can say, as a mother of 2 sons who have studied in private schools since childhood, is that it is necessary to focus on areas, whether it is school subjects, sports or creative activities, taking into account the abilities and inclinations of the child. And these abilities must be evaluated soberly. You do not need to realize your unfulfilled dreams through children or guide a child without his desire.
If we talk about choosing a school, then NGS just breaks the stereotype of choosing a school on the principle of"going to the teacher". The success of each child is a team effort (school values, primary school teachers, subject teachers, mentors, atmosphere, family, friends, etc.).
We place great emphasis on the company's values, corporate culture and personnel policy, so parents should follow the school's development strategy, and not follow Marya Ivanovna.
— Tell us more about the concept of the school, how does it differ from other private schools?
— We created the concept based on 2 things: the experience of Soviet schools, which we all went through, and based on the experience of parents, which we all are.
First, we wrote a list of problems-irritants that we face today as parents whose children study in public or private schools. As a rule, if you take 100% of all questions that arise, then the specific weight, 80% - these are problems that are not related to the educational process or content.
Most of the problems are related to mismanagement, organization of the learning process, and communication with me as a parent.
We used this list as the basis for searching for a concept. We knew exactly what we were missing.
The second important ingredient is the right approach to children. I will tell you by my own example. As a standard high-school student, always hanging on the honor Board, it seemed to me that my children should learn easily.
Two sons have 4 Tutors, they attend 5 sports sections and we strive to implement everything they have in them. But I noticed that these are 2 completely different people. The younger one learns well, quickly learns, gives out "on the mountain", and the older one studies very hard. But if I take and compare their mental abilities, it is definitely difficult to compare them with a ruler.
Senior does research on his own, knows definitions that I don't know. But he does not study well in the view of our teachers, while sitting and writing books, reading a lot, drawing comics and his own characters. He does not like team games, an introvert who is interested in being with himself. He can play for hours on his own. At the same time, he has a very good vocabulary, he is easily given oratorical skills, and since childhood, he filmed himself for a video blog.
Junior is the complete opposite, he has a strong mathematical mindset, and he shows remarkable results in his studies. But he can not sit in one place, and when you need to explain something, it takes him 3 hours (laughs-approx.author's);
I began to look carefully not only at my children, but also at others and realized that they are all very different and the assessment to which they want to subjectively reduce everyone does not reflect their abilities or potential.
We have come to understand that what I have achieved in life or my colleagues is not equal to "good schoolwork". In this sense, in understanding this, we have fallen behind our children.
First of all, parents should soberly assess the abilities of their children, as an employer usually does. Actually make a list of what works well and guide its development in those directions.
We can say that our concept was born from observations of reality, the life of modern children and parents. We accept the fact that all children are different, first of all. Secondly, we need to work together with parents and teachers to help children find their abilities within themselves.
It is very important that parents accept this concept and share our approaches to learning. Now we have the first 600 children and the same two of them are not exactly.
— A huge advantage of private schools is that they can not only create the right conditions for learning, but in General form everything necessary so that children do not travel around the city all day from one section to another. These huge traffic jams in Almaty occur during the school period and take time and nerves not only from parents.
"Yes, we thought of that, too. This academic year, we will launch about 30 different additional sections at the school, which work at a professional level. This is an important requirement so that we can see and develop the child's talents in time, without missing the moment.
In addition, we want each of our students to receive a music education along with a certificate. It really takes a lot of time for parents to take their children from one section to another all day.
At least 1.5 hours a day is spent just on the road, and this is an unacceptable luxury. You just add up these hours in a year, and in a few years? How much more effectively they could be managed. So we decided to collect everything in our school in one place.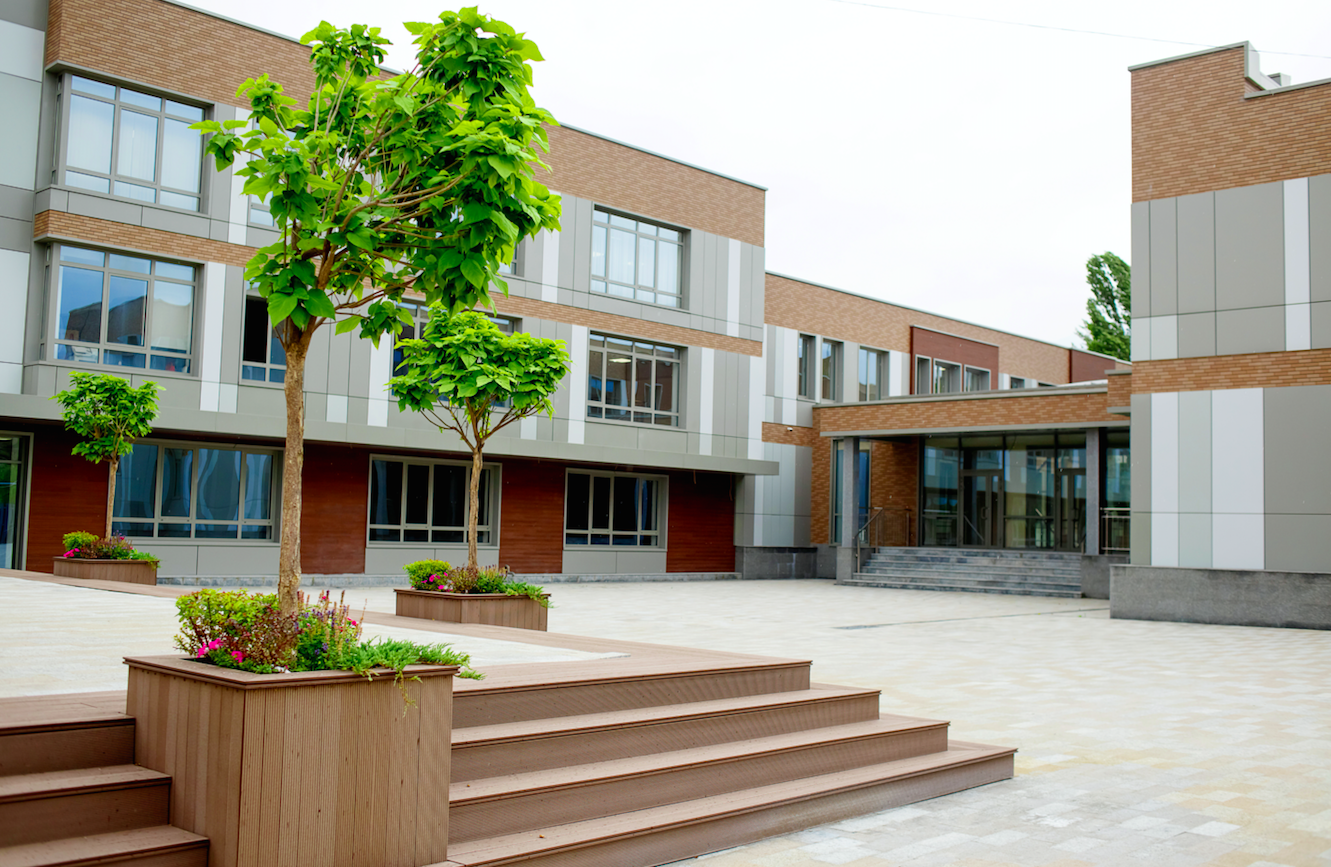 At the same time, we have a lot of places to relax. All the corridors have created conditions for communication and communication. Any space in the school is as mobile as possible.
— You mentioned that professional orientation is an important element of learning outcomes. Can I learn more?
— Universities in many countries now offer a lot of opportunities for various grants, training, internships, competitions. We aim to ensure that our school collects such offers on a systematic basis and helps students get a grant to the top Universities, in those specialties that most have their abilities.
Even if the parents have the means to study at the University, the grant is a great opportunity for the child and parents. In fact, the grant is the money saved.
Many simply do not have information about such opportunities and time to constantly search for them, so the school will take it upon itself, we will form all these opportunities and provide them to our students.
Choosing the right profession is half of a person's success, because according to many studies, when you do what you like in life, you feel much happier.

— How do you think the private school market will develop in Kazakhstan?
— I think it will develop in the paradigm of schools ' liberation from the state standard, so that different concepts, different innovative approaches can work and compete in the market, then you can immediately see the result of their implementation.
It is important that schools get a certain level of freedom in the academic part, so that then teachers come to the opportunity for professional growth and their creative professional development. This is what private schools provide. It is impossible to simply compete at the level of wage growth.
— Tell us a little about your teachers...
— We rely on the principle of "continuity of generations", when the team has both old-school teachers and young teachers. And each generation learns from each other. Teachers who have worked for many years share their experience, and young people promote new approaches, methods and technologies. The technologies that we have implemented and will continue to implement in the future in the process of teaching and managing the educational process depend on the digital literacy of our teachers. That is why we actively consider young candidates who have innovative approaches and a vision of their role as a teacher.
Parents often say: "We want a modern approach and methods," and then they ask: "What if your math teacher is only 30 years old? Is he young, by any chance?" ( laughs-approx.author)
If you want a modern school, you need to trust us, because our personnel policy is designed in such a way that children receive a classical base and a strong Foundation in primary classes.
And in middle and high schools, we maintain the age category of the teaching staff, because younger teachers can speak to students in a similar language, because their generations are not far apart.
For example, when a teacher with Soviet experience says: "So, comrades, sit down at the desks!", children do not understand the word "comrades" (laughs-approx.of the author).
Incidentally, we even posted on the site the slang of schoolchildren, we learn because it is spoken by the children and we need to understand them.
In the personnel issue, we maintain even a gender policy. Children perceive male teachers very well, and even more to digest, than that of female teachers. We did a little research and were also surprised by this fact.
— The biggest challenge now?
— Modern parent. Modern parents are the most complex client profile in the service. But we have already passed the test of fire at the beginning of the first set and we like to build communication with them. Most importantly, we see their support and understanding in many issues that we solve as a management company.

Source: Association for educational development and research